Team
As a financial advisor for the Northwestern Mutual, Mark Perrault is committed to helping his clients whether they are concerned for their own financial needs or those of their family or business. He does not do it alone. With the support of a dedicated staff, we stand committed to providing you the best client service possible. If you have a problem or need assistance at any time, please let us know.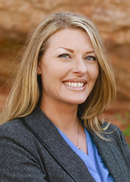 Deonna Renee Franz
Operations Manager
Office 719-636-3844

Deonna joined our team in March 2011, and has been with Northwestern Mutual since September 2007.  She is our Operations Manager and manages all the insurance, planning and client services related inquires.  She handles all underwriting inquires and is the primary contact for all insurance service needs.  Deonna holds a Colorado State Insurance License for Life & Health.  She graduated with a bachelors in Business with an emphasis in IT from National American Unversity.  In her free time Deonna enjoys spending quality family time with her husband and 2 boys.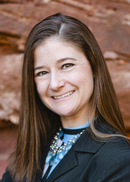 Jacquelyn M Schutzenhofer
Director of Marketing and Client Services
Office 303-758-5175

Jaquie joined our team in February of 2013.  She is our Marketing and Client Relations Director.  She is the primary contact for all scheduling and marketing or event questions.  Jaquie holds a Colorado State Insurance License for Life & Health.  She graduated with a bachelors in Business Administration and  Marketing from St. Mary-of-the-Woods College in Terre Haute, IN.  In her free time Jaquie enjoys spending time riding her horse, Teddy, hiking, mountian biking, and just enjoying the over all beauty of Colorado.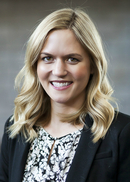 Kirsten Jensen
Kirsten is originally from Kalamazoo, Michigan. She graduated from Michigan State University with a Bachelors of Arts in Marketing and International Business within the Eli Broad College of Business. Soon after college, she moved to Denver and began her career in the investment industry in 2012. In 2016 Kirsten moved to Colorado Springs and joined Mark's team as an Investment Associate. She assists with the team's day-to-day investment operations, and account administration. Kirsten has obtained her Life and Health licensure as well as both Series 7 and Series 66. Kirsten has also earned the AAMS® designation through The College for Financial Planning.
In her spare time, Kirsten enjoys spending time with family & friends, and being outside – hiking snowboarding, camping, and traveling.